BAT or brown adipose tissue, has been claimed to be a potential treatment for comorbidities and obesity by not one or two studies but several. And this is because of its contribution to the energy expenditure and thermogenic activity capacity. Some experts also purported that WAT can hinder someone from losing unwanted body weight.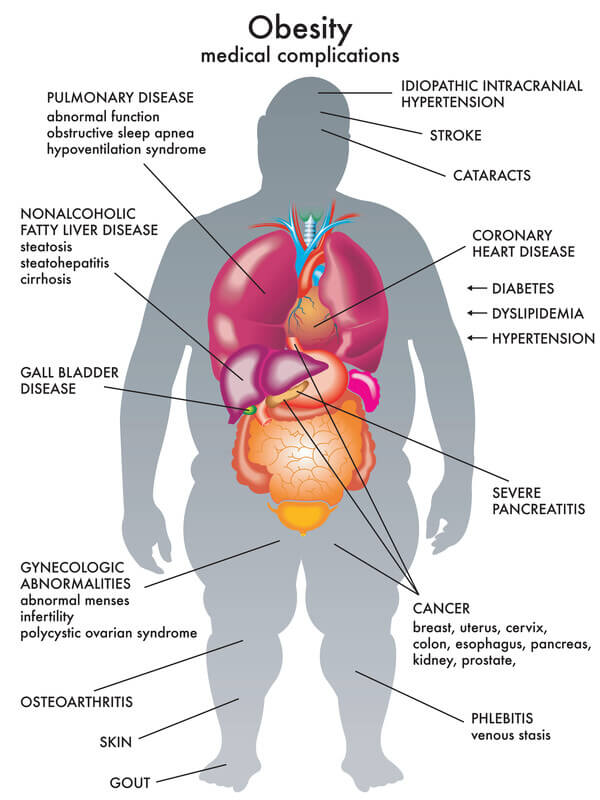 Our bodies are created with two specific forms of fat, namely brown fat & white fat. So, why is brown fat deeply looked up and said to help someone lose weight? How does it work in our bodies? Does it really offer weight loss benefits? Why are many supplements such as Exipure are using ingredients to increase brown fat levels?

Well, this and other more are the most frequently asked questions that I will be answering in the below article to you understand all about BAT. So, without further ado, allow me to take through a quick and detailed review professionally done regarding this magic fat in our bodies.
What Exactly Is Brown Fat?
The BAT, also known as brite, beige or inducible BAT, is one type of human body fat. Basically, most fat in the human body is said to be white fat. However, brown fat differs from other body fat because it is present to naturally maintain your body temperature.

And as the name suggests, this type of fat is in brown color made of brown adipocytes. Brown fat tends to store energy right into small space compared to white fat. And it is naturally packed with mitochondria rich in iron, and that is how it gets the brown color from.
When is brown adipose tissue generated?
Overall, the experts say that the human body is always set to produce brown fat in cold temperatures to maintain the body. So, this fat regulates our body temperatures via generating heat by a biological process known as thermogenesis. And naturally, cold exposure is essential when it comes to activating BAT in someone's body.

Where is BAT stored in our bodies?
The brown fat is naturally stored in the human upper half of his or her body. Besides, brown fat gets accumulated right around our blades, shoulder, thoracic, and spine.
How brown fat works in the human body and help lose weight?
Brown fat differs from white fat because it's rich in a large number of iron mitochondria. So, whenever your body temperature falls, your brown fat stimulates the thermogenesis process, which keeps the blood warm.[Also read: Exipure Bad Reviews: How It Helps]

Further, thermogenesis is a conversion of energy and BAT without causing you to shiver. Thus, during this specific process, our system is said to sheds more fatty acids and calories from different body organs, including arms, thighs, belly, etc.

When the BAT burns calories from your body, you now get a chance of losing bodyweight via generating more BAT in your body. Besides, people's differences in brown adipose tissue activity and content play a significant role in individual obesity. Therefore, increasing your BAT levels promote your fat burning and expenditure.[Read: Consumer reports On Exipure]
The benefits of brown fat on weight loss
This is the key point. First, you need to know that, based on scientists white fat tends to make our bodies obese. On the other side, brown fat provides us with physical benefits in terms of weight loss. And below is how brown fat benefits human beings on losing excess weight:
Controls your blood sugar
Unfortunately, Unbalanced blood sugar is linked to obesity. Also, lower body heat might trigger insulin resistance in the patient's body. And in turn, the blood sugar spikes become challenging to eventually control. So the brown fat boosts Irisin hormone levels to make the fat cells naturally burn more fat and calories.
It helps shed off excess body weight
This number one benefit that triggers in our mind when brown adipose tissue is mentioned, and it's somehow true based on consumer reviews and some experts.[Also read: Exipure ingredients Impact On Weight Loss]
They claim that BAT can help your shed some pounds of weight effortlessly and activate more BAT in the body. Generally, both beige and brown fat can promote the delivery of noticeable weight loss in the human body.
And studies also have shown that lean individuals have super levels of BAT in their bodies than thick people. In addition, brown fat can induce secretion of the Secretin. This is a gastrointestinal hormone that controls our energy expenditure and food intake.
Related: How To Turn White Fat Into Brown Fat
Controls the body temperature
Due to a great number of iron in mitochondria in the brown fat, this helps the body stay warm and burn more calories.
What makes Brown adipose tissue stand out?
Based on scientific research BAT is unique fat in our body as its only fat responsible for warming our system. And since it's able to stimulate the thermogenesis process, it helps the body shed excess pounds faster.
Plus, it still supports breaking down the ATP and fatty acids into glucose. Further, it raises your metabolic levels which in turn leads to losing more calories. In addition, brown fat can support your overall weight loss by ensuring someone loses calories when asleep.
In this case, I will base it on several popular studies which claim that cold exposure is a number to consider when you want to increase your brown fat levels.
And apart from exposing yourself to cold temperatures, someone can consider having regular exercise and consuming nutritious food to naturally boost your levels of brown fat in the body. [Read: How To Increase Brown Fat Level]
Final word On Brown Adipose Tissue Benefits
The magic benefit of brown adipose tissue may be hard to believe to some of us. But the experts have tested and proven that not all body fats are bad. Brown fat is a beneficial human body fat with uncommon benefits to us.
From first and foremost helping us lose excess pounds to maintaining a sexier and healthy body, BAT might work miracles in your body. And the most important point is that you now got a clear understanding of what BAT is and how it is beneficial in your body.
Frequently Asked Question on human body fat
What is the primary difference between white fat and brown fat?
Overall, brown fat has a bigger number of mitochondria that generate adequate heat in the human body. On the other hand, white fat got a bigger number in lipid droplets and nucleus which contributes to obesity. And due to this structural difference, the white fat is unable to eventually burn fat and calories as the brown fat does.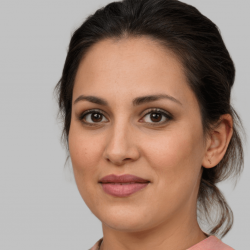 Latest posts by Dominique Rice
(see all)