Our mission at Geeks Health is to bring you the most trusted health information. All of our content is created under very strict measures.
If you'd like to advertise with Geeks Health, send us an email at [email protected]
Our process involves the following
1- We review all ads submit to our site
2- We do not accept all types of ads, especially ads with hate speech, illegal products, or service
3- All ads are clearly marked with the word sponsor.
Affiliate advertising programs
Affiliate advertising programs that our website Geeks Health uses are:
iDevAffiliate
Commission Junction
ShareASale
ClickBank
Buy Goods
Digistore 24
We may have other affiliate partners that are not mentioned here from time to time.
Requesting Refunds From Our Partners.
When you purchase a product through a link on our site, you need to contact them directly to request a refund.
How To Request A Refund From Clickbank?
If you have purchased a product from Clickbank or have questions about a charge, please get in touch with them directly for support or refunds.
ClickBank Customer support Phone Number: 1-800-390-6035
You can also Go here https://clkbank.com for customer support or to request a refund.
Frequently Ask Question
How Do I Know Who To Contact for my refund?
Please check your bank statement; if it says "Clickbank," you need to contact them directly.
For Digistore24
We also partner with Digistore24 for some of the products on our site.
How To Contact Digistore24?
To Contact Digistore24.com click here
How Do I Know If I need to contact Digistore24.com?
If your Bank statement says "Digistore24.com" you need to contact them directly.
Email [email protected] or Click Here
For BuyGoods
To contact Buy Goods customer support for a refund inquiry, call 302-404-2010 or email [email protected]
you can also go here for more information on Buy good return policy
Additional site practices and policies can be found below
Affiliate And Earning Disclaimers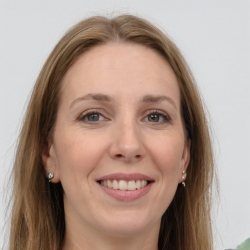 Latest posts by Jennifer Singleton
(see all)