Return Policy agreement Effective Date: 10/1/2023
We want to ensure that you have a clear and transparent understanding of the return policy for most products we review on our site GeeksHealth.com.
This return policy outlines the procedures and conditions for returning products purchased through affiliate links on our website Geeks Health.com.
Please review this policy carefully.
Returns and Refunds Responsibility:
It's important to understand that we (Geeks Health.com) do not directly process or handle returns and refunds. For most product on our site ClickBank is the payment processor and handles all customer transactions and associated refund requests.
Therefore, if a customer wishes to request a refund for a product they purchased through an affiliate link, they must contact ClickBank's customer support for assistance.
Return Period:
The return period for products purchased through ClickBank can vary depending on the individual vendor's refund policy. Each product has its own return policy, and these are typically specified on the vendor's sales page or within the product's documentation. It is the customer's responsibility to be aware of the return period and requirements for each product.
Refund Eligibility:
Customers may request a refund within the vendor's specified return period. To be eligible for a refund, customers must meet the vendor's refund criteria, which may include reasons such as product dissatisfaction, technical issues, or other valid concerns. The vendor has the discretion to approve or deny refund requests.
Affiliate Commissions:
If a customer receives a refund for a product purchased through an affiliate link, the corresponding commission earned by you for that sale will be reversed.
Dispute Resolution:
If you have any concerns or disputes regarding commission reversals or specific refund requests, please contact ClickBank's affiliate support team for assistance. We will work to resolve any issues promptly and fairly.
lickBank Customer support Phone Number: 1-800-390-6035
You can also Go here https://clkbank.com for customer support or to request a refund
Fraud Prevention:
ClickBank has a zero-tolerance policy for fraud and unethical practices. Attempting to manipulate or abuse the system or engaging in fraudulent activities may result in account suspension.
Communication:
It's essential to maintain open and transparent communication with your customers regarding the return policy. We encourage you to direct customers to ClickBank's customer support for any refund-related inquiries.
Please note that this policy is subject to change, and customers should regularly review the ClickBank Affiliate Return Policy on the ClickBank website for updates.
By visiting our site or purchase through a link in our site (GeeksHealth.com), you acknowledge and agree to abide by this return policy.
If you have any questions or require clarification regarding this return policy, please contact us at [email protected]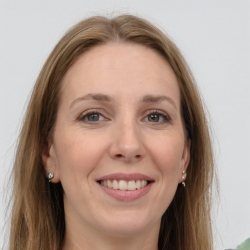 Latest posts by Jennifer Singleton
(see all)