How to Hide Belly Fat in Jeans shouldn't be that difficult. Choosing your favorite clothes may seem hard and challenging if you have belly fat. Besides, belly fat tends to show whenever someone sports slim-fitted clothes, and this comprises of wearing jeans.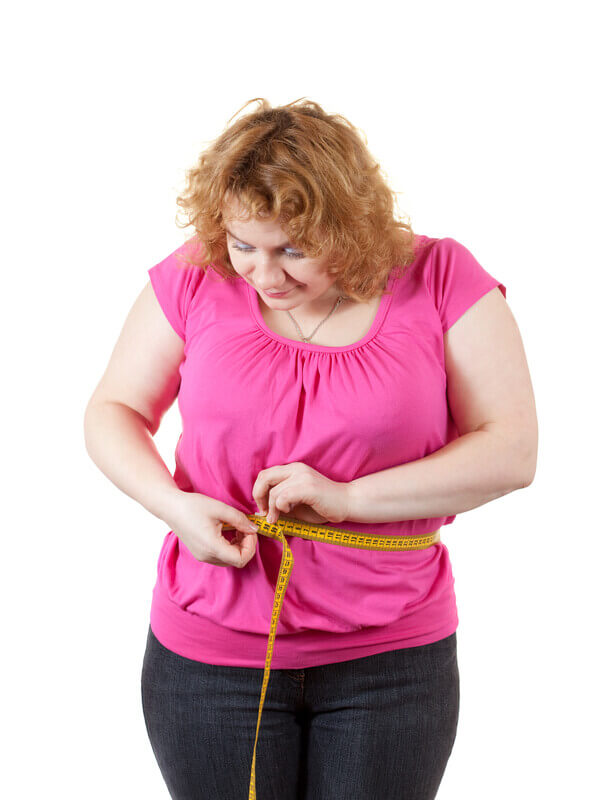 In essence, tight-fitting around your belly might reveal tires that may be frustrating, disappointing, and self-esteem lowering to many of us. However, if want to hind these disappointments, consider trying some of the below style hacks when wearing jeans.
How To Hide Lower Belly Fat In Jeans
Method A: Opt for the right Jeans
Try the snug-fitting jeans.
Consider looking for jeans that are straight labeled, skinny fit, and slim. In this case, try on every different type, pick one which feels well-fitting and snug but not constricting. Further, avoid the loose-fitting jeans, which mostly are labeled boyfriend, relaxed or wide-leg styles. This type of jeans tends to make our tummies appear bigger.
In this case, try a wide variety of shapes when purchasing. And if your choosing jeans feel too large or small, try a comfortable one down and up.
Selecting the size of the right jeans feels confident and comfortable when wearing them to hide your tummy and avoid the baggy ones because they might be unflattering, making the belly appear large.
Avoid wearing satin, lycra, or jersey fabrics, and look for materials that have a bit of lightness and stretch in them. Wool, cotton, or velvet has more forgiving skin, which may not cling to someone even if the climate fluctuates.
Choose the black or dark-wash jeans for the slimming color selection
This type of jeans is a good choice because they don't fully draw attention to someone's stomach. Therefore, try charcoal, navy, black, or dark grey based on your preferred color. Further, try and avoid light or whitewash jeans because they don't hide your belly.
Choose high rise or mid-rise jeans for a flattering cut
These other types of jeans aid to cover and supporting the belly. Besides, these jeans are the most flattering shape for people concerned with their tummy.
Also, avoid wearing low-rise jeans because they are not good at covering the tummy and make someone feel uncomfortable.[ Read: Do Sit Ups Burn Belly Fat?]
Go for firm fabric jeans around belly
Once you wear your chosen jeans, you should feel the fabric that forms the belly section. This means it should feel secure and firm but not flimsy and loose. Ensure the tummy feels secured and supported and hot tightly restricted.
Go for jeans which at ankle to have right length
Basically, jeans are made in different lengths based on how the user's legs are. Thus, try different lengths to a preferred size that brushes the ankles.
Further, avoid the jeans, which are a bit short which bunch your ankles. This is because bunch ones make the ankle too long and the shape appears rounded and short.[ Read: Belly Fat Guide For Teens]
Look for simple pockets and zip fly jeans
In this case, the pick jeans which are simple and plain cannot get accentuated and look will get focused on your jeans fitness.
Therefore, avoid the jeans which got a long row of the buttons along fly because this adds bulk to the user's stomach zone and might make someone uncomfortable.
Get professionally fitted jeans for best fit in your shape.
Besides, if you get help from the sales assistant or professional stylist may be significant on your jeans fitness. You may choose to try our many and different styles of jeans and pick a pair which feels fitting as your preference.
Alternatively, you are among the people who cannot get jeans professionally fitted; you can come along with a trusted family member or a friend when going for the purchase.[ Read: Can Planks Reduce Belly Fat]
And in this case, these people can give you honest and supportive feedback regarding the style of jeans that is the best fit for your shape. Another thing you can do is get the tailor-made jeans, but remember this might be a bit expensive. But if the money is not a problem this might good and simple idea as well.
Method B: Styling your Jeans
Consider adding the shapewear under the jeans
This tip slims down the stomach because they are professionally designed to focus on the stomach area. Ensure you get a size that is more comfortable and not tight.
Further, it is best to get shapewear from the store and not purchase it online to have the fitting size. Remember, unfitting shapewear does not keep your shape slimmer but makes you uncomfortable.
Avoid the baggy tops and pick the favorite tops which fit you with your pair of jeans. Further, the fabric must rest comfortably over the body and not feel tight or clingy.
The tailored tops with structure might be so great when it comes to covering the belly. This type of top tends to work with someone's figure-enhancing it and not making her feel down about her stomach.
Try the asymmetrical tops.
Blouses, pick tops, tunics, shirts which have an element of symmetry work best with jeans. This might be an asymmetrical pattern like abstract or animal print.
Further, the tops with asymmetrical drapes and hem are still flattering to wear with jeans. In this case, consider experimenting with various styles of asymmetrical tops to eventually see what fits you. The asymmetrical tops aids give someone good shape and style whole removes the focus from the stomach.
Go for tops which reach between thighs and hip
Avoid tops that are too long then your thighs because they appear baggy and they can't enhance the features you are looking for. At the same time, avoid the tops which are shorter than the hips because they eventually draw attention to someone's belly.
Avoid wearing a belt along your hip zone of your jeans
Generally, the straps tend to draw attention around the tummy area. And this means if you are focusing on slimming big tummy avoid the belt.
But if it is a must you wear a strap for your fashion, then go for the higher and well-fitting belts that show off the waist. Belts around people's waists work well, most probably with asymmetrical prints.
Final verdict On how to hide belly fat jeans
When our lower or upper stomach area is shaped, we feel confident and comfortable all around. For those who love jeans and are currently not wearing them because of their sagging stomach, the above tips can significantly help you.
Jeans are ideal clothes to hide the tummies because they appear as shape wears. With the above information, you can confidently wear your favorite jeans and cut walk-in streets, work, etc.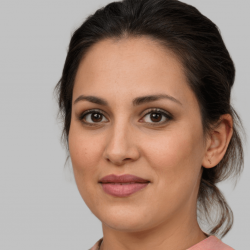 Latest posts by Dominique Rice
(see all)