Ginger tea has potent diuretic and thermogenic properties. It helps boost metabolism while stimulating the body to burn more energy. Ginger helps in weight loss by stimulating the body to burn more calories.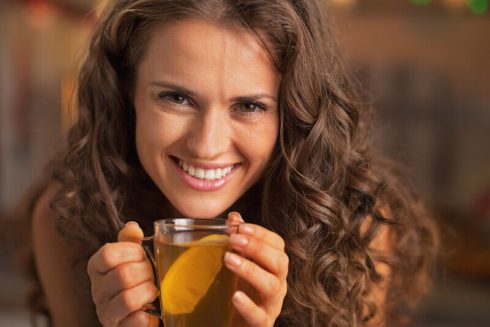 Consume ginger as part of a daily healthy and balanced diet. Further, ginger has a way of relieving gastrointestinal symptoms like nausea and vomiting. You can take ginger in many forms; a mixture of water, lemon, turmeric, and cinnamon with honey or nutmeg. 
Besides battling bad colds and throat problems, ginger helps melt stubborn fat away. All types of food have a certain number of calories. Having more than the required number of calories leads to weight gain.
Ginger has unique ways to kickstart your weight loss plan. According to Dr. Aashima Chopra, a dietician from Paras Hospitals, ginger is a great taste enhancer and an impressive weight loss option. Ginger contains high contents of antioxidant and anti-inflammatory properties that help in weight regulation with no side effects.
Here is How Ginger May Help You Lose weight
At times, we eat when we are not hungry. Hunger is a feeling triggered by specific elements, and the brain sends signals to the stomach, which makes us feel hungry. According to Dr. Chopra, eating ginger often helps prevent fake hunger signals. Ginger provides the body with specific nutrients that release more energy, which blocks your urge to eat.
Additionally, ginger helps suppress appetite, which means you stay full longer. Consume fewer calories and burn more. Ginger allows the body to burn calories more while keeping you full longer. Many weight loss pills in the market use Ginger to help accelerate the process
The Journal of Food and Agriculture conducted a study showing that ginger contains a bioactive compound known as gingerol, its main ingredient. This lipid shows that food is digested faster and increases metabolic rate.
Gingerol further affects sugar levels and helps maintain a balanced blood sugar level. It ensures glucose is adequately synthesized, which is therefore crucial for people with diabetes.
Ginger helps in cell recovery.
Free radicals cause cell damage, affecting digestion and other important metabolic activities. Ginger contains anti-inflammatory properties, preventing indigestion, gastrointestinal, and bloating problems.
Making Ginger Tea for Weight Loss
We have solutions to some of the most significant problems we face every day right in our kitchen. You can make ginger tea from dried or fresh ginger root, which further helps increase body metabolism.
Ginger adds a few calories and is a great flavoring agent. Unfortunately, ginger tea alone may not have your desired effects. Complement it with a diet or additional exercise. 
Take ginger between meals, and it will keep hunger pangs at bay. The drink argues well with freshly grated roots and dried ginger powder. One cup of about 240 ml adds about ten calories.
This is how you prepare ginger tea from fresh ginger root.
You need about 240 ml of water, a 2-inch long peeled and grated ginger root, and honey to paste.
Preparation
Boil water with high to medium heat
Add grated ginger root and simmer for 5 minutes
Strain and add honey to desired levels
Keep it cool and drink when warm
In addition, you may similarly prepare ginger tea using dried ginger powder. Use half a tablespoon of ginger powder, honey, or jaggery to taste and 250 ml water.
Preparation
Boil water in high to medium heat
Add the dried ginger powder and allow it to come to boil
Simmer for about 2 minutes after lowering the flame
Strain the tea
Add some honey or jaggery to taste
Serve hot
Ginger for Weight Loss Scientific Evidence
A review of the scientific literature links this herb to weight loss abilities. According to the review, ginger helps reduce body weight and hip and waist-hip ratios. Further, the review noted improvements in blood glucose levels and lipid profiles. 
The New York Obesity Nutrition Research Center and Columbia University published research that drinking a mixture of ginger powder and hot water induces thermogenesis. Thermogenesis is a great contributor to high body metabolism. It also promotes metabolism, which further promotes weight loss.
According to a study done in Japan on rats that fed on a high-fat diet, researchers found out that ginger prevented fat storage. Additionally, norepinephrine-induced lipolysis increased, which has the effect of preventing obesity.
Why you should consider using Ginger?
Ginger promotes digestion through better pancreatic digestive activity. Further, it limits appetite levels, which keeps blood sugar and serum cholesterol levels under control. Taking ginger tea before a meal will prevent bloating while stimulating digestion. For best results, take ginger tea when hot.
Regulation of stress levels
Cortisol is the stress-inducing hormone in the body, a leading contributor to belly fat. Ginger contains high antioxidant properties, which reduce oxidative stress and prevent the effects of free radicals. Taking ginger tea regularly shields the cortisol hormone, which leads to induced weight gain.
Boosts your energy levels
According to a Japanese study on mice, black ginger increases physical fitness performance and enhances the endurance of the muscles. To achieve the best effects, drink a glass of about 250 ml of ginger tea and lemon before meals. 
You can blend ginger with the following foods for effective weight loss effects;
Honey
Fresh fruits
Lemon
Cayenne pepper
Whole wheat bread (preferably without sugar)
Berries
Almonds
Garlic
Chickpeas
Avocado
To Wrap it up
Losing belly fat and excess fat generally does not need starving yourself. The body burns these fats faster after fats are liberated from adipocytes into circulation to provide the needed energy. 
Additionally, ginger leads to weight loss but is more effective when combined with other foods and additional exercise. Ginger keeps your hunger cravings at bay and decreases body fat. Notwithstanding, limit ginger intake to 4 grams per day. Excessive consumption of ginger could lead to heartburn and abdominal discomfort.
Moreover, ginger tea is safe for pregnant and lactating women, unlike most weight-loss formulas. The most prevalent compounds, shogaol, and gingerol, further promote internal healing and eliminate signs of colorectal cancers.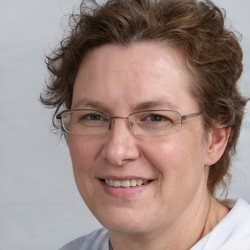 Latest posts by Lisa Johnson
(see all)