Ginger is a popular flowering plant grown for its magical roots. The roots are rich in antioxidant and anti-inflammatory properties that are pivotal in keeping our bodies healthy. The use of ginger decreases inflammation in the body and stimulates digestion. It boosts the burning of calories and suppresses appetite, which is good for weight loss.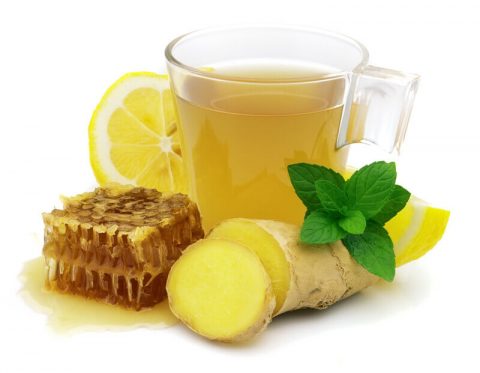 Due to its effects of suppressing hunger, ginger is thus a great contributor to weight loss. According to Medical Literature, ginger is a crucial ingredient in any weight loss plan.
The plant has a formal acknowledgment as a spice and medicine. It has shown tangible benefits in weight loss and anti-nausea properties for centuries.
Ginger contains two bioactive compounds; gingerols, present in fresh ginger, and shogaols, present in dried or heat-treated ginger.
Ginger for weight loss has scientific evidence from animal models and works perfectly. Here is how ginger helps in weight loss.
Impact of Ginger Juice on Weight Loss
A 2012 clinical trial tested the impact of ginger while involving ten men who consumed 2 grams of dried ginger powder every morning. By the end of the study, these men felt full longer and ate less.
In addition, due to the consumption of ginger drink every morning, their caloric burn increased to 43 kcal. Though this trial was an acute experiment, the results foreshadow what would happen should you take a ginger drink for a longer term.
Concluding the study, a nutrition expert from Columbia University, Marie Pierre, affirms that these results reflect ginger's ability for weight loss. She advocates for sugar-free ginger for more rapid results.
Ginger helps in fat burning.
Obese patients have a slow metabolism, which leads to a slow rate of burning calories. They accumulate, and the person adds more weight. The secret to faster weight loss is consuming fewer calories and burning more.
In 2019, a scientific study in South Korea observed 80 obese people who consumed steamed ginger ethanolic extract. The research aimed to confirm whether ginger has an impact on weight loss.
The group was split into two, those who took the extract and others who did not. Nonetheless, they all stuck to their routine diets. The group that took ginger ethanolic extract daily was found to have lost more fat than the other group. The study concluded that ginger helps you lose weight without any dietary changes.
Decreasing insulin secretion
Management of blood sugar levels has a significant impact on weight loss. According to a 2018 study, ginger does not impact insulin levels in the blood but can decrease insulin resistance. It is, therefore, an effective tool in mitigating type 2 diabetes and a critical factor in improving levels of insulin sensitivity.
Ginger contributes to weight management.
Proper weight management is proportional to improved health. A review done in 2018 showed the effects of ginger consumption on decreased body weight. It has effects on the waist-to-hip ratio and affects fasting glucose. Ginger can significantly help to reduce belly fat.
Decrease bodily inflammation
Ginger is famous for its anti-inflammatory properties. Previous animal experiments and human clinical trials prove that the consumption of ginger leads to less inflammatory pain than the consumption of a placebo.
According to Burridge, a nutritional expert, the leading cause of obesity and weight gain is increased inflammation. Ginger supports a healthy exercise routine since it reduces inflammation levels.
Nutritional Properties of Ginger
Taking 100g of ginger will provide the following nutritional values;
Energy: 80kCal
Potassium: 415mg
Protein: 1.82g
Carbohydrates: 17.8g
Magnesium: 43mg
Phosphorus: 34mg
Fiber: 2g
Calcium: 16mg
Notwithstanding, the recommended amount of ginger daily is 3-4 grams.
How to Use Ginger And Lemon for Weight Loss
People consume ginger and lemon in many ways to increase weight loss. According to nutritional experts, ginger and other beneficial fruits and vegetables help achieve impeccable weight loss benefits.
Combining ginger with lemon is a perfect way to lose weight faster. Lemon is rich in vitamin C, which helps reduce calorie intake while suppressing appetite. Regular lemon intake improves body hydration, which increases metabolism, and helps burn more calories.
Preparation- Ginger lemon tea
Prepare a cup of regular drinking tea with boiling water, tea leaves, and sliced or grated ginger
Cut half the lemon and squeeze the juice into the ginger tea
Wait to simmer for a few minutes and is ready to serve
2-3 cups a day will help you lose weight faster
Ginger with Apple Cider Vinegar
Apple cider has explicit weight loss benefits. The combo has impressive effects on gut health, which further promotes healthy weight loss. Ginger and apple cider form a unique way to lose weight.
Preparation- Ginger and ACV drink
Prepare a mixture of ginger powder, boiling water, a teaspoonful of apple cider vinegar, and honey.
Wait to simmer for about 10 minutes and is ready to serve
To achieve optimum results, take this drink before taking breakfast
A combination of ginger and green tea is a powerful weight-loss formula. Green tea is a popular product with high metabolic properties, which is highly beneficial for weight loss. This combination improves body metabolism, which improves weight loss.
Preparation-Ginger green tea
Boil a cup of green tea, add green tea leaves, and grated ginger
Simmer for a few minutes, strain, and serve
Take 2 cups of green tea twice a day for maximum benefits
Mixing ginger with boiling water is the easiest way to take ginger. Water is a weight loss ingredient that keeps you full longer and does not add calories. Add a half teaspoonful of ginger to maximize the benefits. Notably, too much ginger could lead to indigestion.
Sprinkle a small amount of ginger on the food before serving. You can also use grated ginger as a daily ingredient in meal preparation. Add extra spices and add it to cooking recipes.
Conclusion
Ginger juice helps in weight loss to a great effect. When used alongside other vital ingredients like turmeric, lemon juice, and water, it fast-tracks your weight loss plans. Ginger contains high blood sugar stabilization and antioxidants and has anti-inflammatory ingredients.
Combining ginger with a healthy diet and a strict workout plan would be prudent for faster weight loss. If you feel you are losing less weight than you intend to, consult a nutrition expert to help and explore other weight loss options.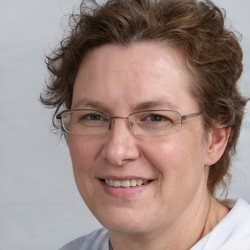 Latest posts by Lisa Johnson
(see all)