How to reconnect with an ex after a breakup can be one of the hardest things to go through. You spend years building a relationship with the one you love, and suddenly you are no longer talking to them. Most likely, you were friends with each other before the relationship began.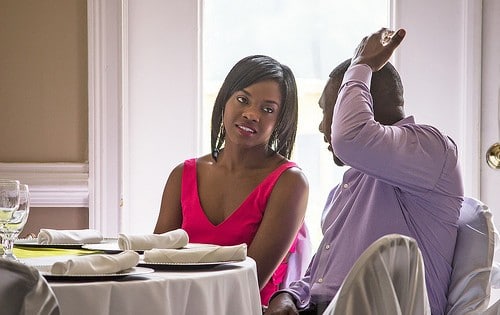 When time passes, there is a possibility that you and your ex can reconnect and have a healthy relationship or maybe get back together. Learning how to reconnect with your ex is not a difficult task. In this article we will go over 6 ways to reconnect with your ex:
6 stages Of reconnecting with an ex
Figure Out if You Have Spent Enough Time Apart
If you've recently broken up, you should spend at least a few weeks or months apart before you try to have a relationship again. This is key for learning how to start with a friendship instead of getting romantically involved again.
It also gives you and your ex enough time to get over the breakup. When you have spent some time apart, you can work on having a friendship.
Let Your Ex Know That You Want to Have a Friendship
When you feel like you are ready to be friends with your ex when the time has passed, you should let that person know that you want to reconnect. You can give your ex a call or send her a text.
Try to start out with casual conversations on the phone and don't rush into anything. It is important to establish a friendship before you try to get serious again. You can even write them on social media or start a small conversation when you see them out.
Related: 3 Crucial Rules For Getting Back With An Ex You Still Love
Avoid Going on Romantic Outings
If you want to be friends with your ex and eventually go back out you, have to start out with simple outings. Don't have a candlelight dinner or go to you and your ex's favorite spot. Start out with something as simple as going out for coffee, exercising together, or hang out with a group of friends.
The key is to not move to fast when you want to reconnect with your ex. Always make sure that your ex feels comfortable and knows that you don't have any hidden agendas.
Have a Light Conversation
Avoid having a serious conversation when you are trying to reconnect with your ex. Don't talk about the problems that made you breakup or past conflicts. Instead, you should talk about what have you been up to lately or your plans for the future.
Find some common ground and learn to talk about things that will not get too serious. When you have spent some time together, you can talk about rekindling your relationship. 
If you're ex is not ready to have a friendship or consider getting back together, don't be pushy. Everyone handles a breakup differently. Don't get upset, instead, respect their decision to wait until they feel like they are ready to be friends again. Let your ex have enough time to grieve the relationship before you suggest a friendship.
Try to Rekindle Your Relationship
After you have become friends for a while, you can bring up the topic of being in a romantic relationship again. Try to weigh out the pros and cons of getting back together. I
f both of you feel that you want to try to have an intimate relationship again, make sure you talk about the things that you can do differently to make it work this time. 
Reconnecting with your ex is one of the best things you can do to mend a relationship. Remember that everyone handles a breakup differently, and things will change for the better when you give it some time. Even if your ex doesn't want to be in another relationship, you can always cherish the friendship that you have with them.