Skinny Gal Weight Loss Pills claim to be a fast and effective way to burn body fat. It also contains ingredients that are said to control your appetite and  comes with all natural formula and herbal ingredients. The product is said to be developed by women for women and may not be suitable for men.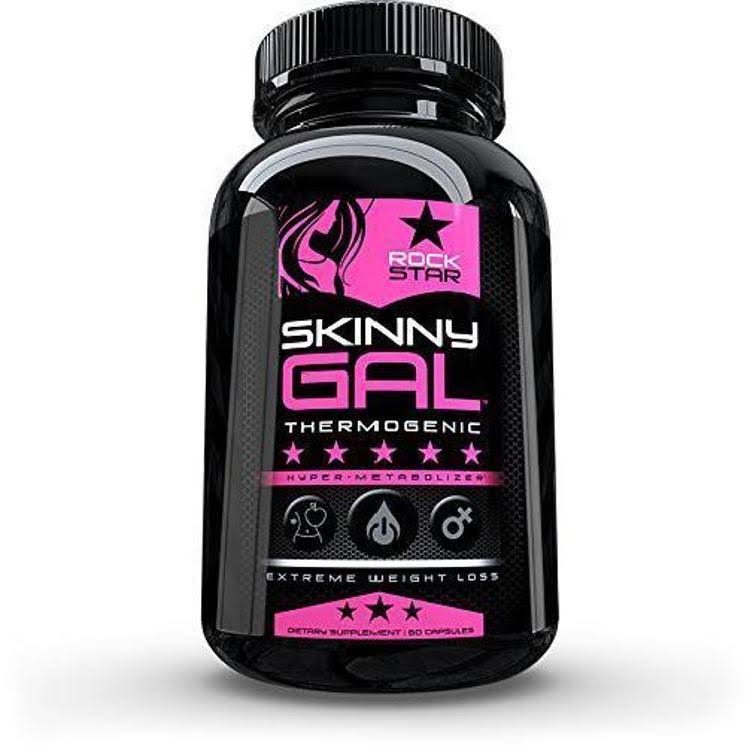 We will present a detailed review  of all the ingredients in Skinny Gal Diet Pills to find out about their benefits. That way you can decide for yourself if this product is right for you!
Skinny Gal Diet Pills Ingredients
Wondering what are the ingredients that make the Skinny Gal Weight Loss Pills special? Here is a look at what you can expect and what makes this a good bet if you are trying to lose weight.
Skinny Gal contains the tropical fruit Garcinia cambogia which can also be found in other weight loss supplements. It is said to curb your hunger pangs and prevent your body from making fat.
Clinical studies have shown the ingredient to facilitate fat burning and reduce appetite. A study found that people who took Garcinia cambogia lost 2 pounds extra than people who didn't take it.
The fruit comes from the rainforests of Guinea and can help you lower your cholesterol levels, though its claim on weight loss is not established by evidence.
In two studies people were given low-fat, low-calorie diets. The group receiving the fruit extract lost more weight than the placebo group. Other studies have also shown the ingredient to help lose weight, but not significantly.
All the studies conducted in this field have been sponsored by supplement companies so you know it's a red flag!
Raspberry ketones can be found on the skin of the fruit and responsible for its sweet smell. The ketones are said to help burn fat and suppress your appetite.
A small study was carried out to test the effects of raspberry ketones on weight loss. People who were given a combination of vitamin C and 200 mg of raspberry ketones for 4 weeks reduced their body fat and lost weight. But the study doesn't have credible research and methodology which can influence the results.
Also, the study was not able to isolate the results of raspberry ketones as it used a combination.
Scientific research on this ingredient is really scarce so don't rely on its benefits too much!
Green coffee is the unroasted beans of coffee plant. Green coffee extracts have high amounts of a compound called chlorogenic acids. Some say it helps in lowering weight and blood pressure while producing antioxidant effects.
Participants in a study were given specific green coffee extracts with or without another coffee product for a course of 8 to 12 weeks. The group lost up to 3.7 kg more than people taking placebo or drinking regular coffee.
The chlorogenic acids in green coffee are also touted to reduce fat absorption and carbohydrate uptake by the body but there is no research on this.
White kidney bean has shown to be effective in weight loss.
A study published in The Journal of Applied Research in 2010 found white bean extract to reduce waist circumference and body weight when consumed 15 minutes before each meal.
Another study that came out in the International Journal of Medical Sciences in 2007 found white kidney bean extract to burn body fat compared to placebo.
Pros
Reduces your appetite and cravings
Burns body fat and inhibits carbohydrate uptake
Increases metabolism to lose weight
Cons
Proprietary blend with limited information on ingredients