In this post we will talk about the organifi green juice reviews that so many people have been asking about. People love juices, they are a popular take on diets because they are so easy to down. They can also be delicious and potentially nutrient rich if they are done right.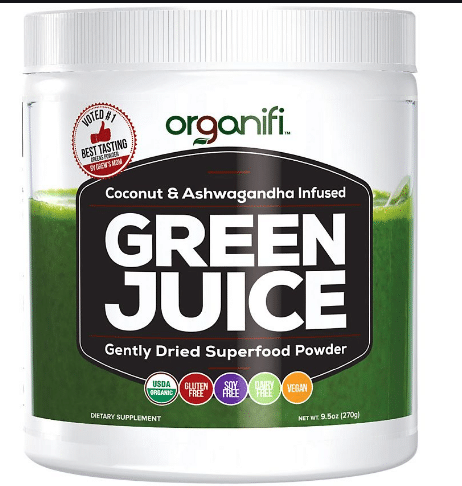 However, just getting a juicer and making your own juices can pose challenges. One of the major reasons that this will be tough is that the juice recipes out there for juicing are not very good.
You might be surprised by this, because it seems like juice is tough to mess up. However, even avid juicers admit that the recipes are not extremely palatable. This is why we wrote this Organifi Green Juice reviews to help you understand how it works .
What is Organify Green Juice?
It is a superfood powder, and has everything that you need. The company also says that you don't need to drastically change your lifestyle for this. You can use the powder and it will be what you need to spark your weight loss journey.
Who Created Organifi Green Juice?
Drew Canole was the master mind behind Organifi Green Juice. He uses organic ingredients for his mixture. Also, the mix only includes superfoods.
Canole also purports too that the blend is unique and that novelty is what makes the mixture so good for weight loss. They do the drying of the juice for you so that you can get it in a convenient powdered formula.
Related: Eat Sleep Burn Weight Loss Program- How It Works
The product first came onto the market in 2014, so it is relatively new. It does not contain anything that is genetically modified. Those who are worried about the chemicals and compounds that are taking over the world can be rest assured that this product combats this.
Benfits of Organic Green Juice
The green juice can also be good for your skin and stress levels, thanks to the ingredients. Those who are looking for a bit of a health boost will love this mix. It is a vegan friendly mix, so those on that diet can even use it. The products are USDA organic, so those skeptical will have that assurance as well.
If you don't like unpleasant tastes, then you will probably want to put this one in your favorite juice or a smoothie. This way, you can try to overpower the powder.
It's not a pleasant tasting drink on its own, but those that just want active ingredients won't mind. At least it's a powder where the taste can be somewhat camoflauged. This is better than a juiced juice where there is no escaping the way that the liquid tastes.
Final Though on Organic Green Juice Reviews
With this juice, you will get a way to detox and you will get some antioxidants in the process. Those who are looking to boost their health first should look to this approach. You can get away with trying this approach first before you have to go to any nasty extremes.
You will still need to be sticking to healthy eating though, because a powder is not a substitute for healthy foods that nourish your body. You can buy this product online or at stores. It costs a reasonable amount as a dietary supplement. You can probably forgo your Starbucks coffee if you have budgeting issues.