Many people try to avoid tanning but with the summer heat and outside, activities-tan lines are inevitable. There are some natural and easy remedies on how to remove sun tan instantly. Most of the items can be easily found in your home, so erasing a tan does not have to be expensive or time-consuming.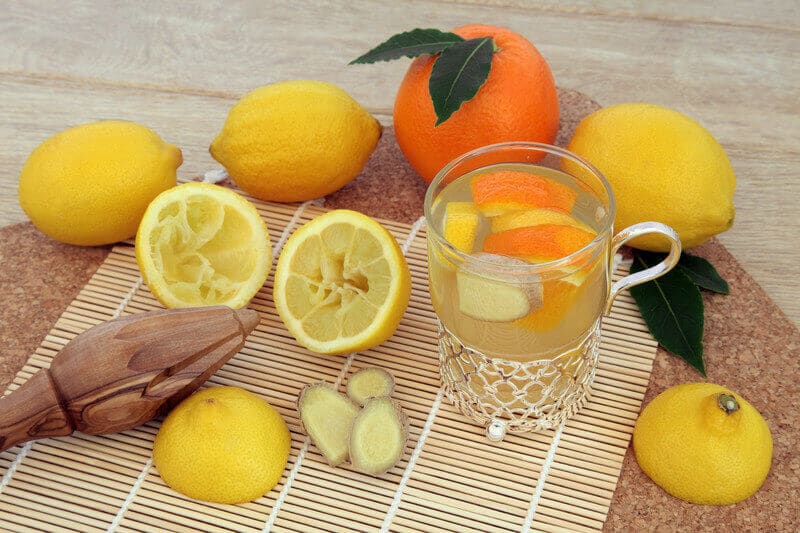 10 Great Ways to Remove Sun Tan Fast
Lemon Juice and Potato
Potatoes have many uses as healthy treatments for your skin because they are full of fiber, protein, and minerals. Vitamin-C is also a key element of potatoes. Here is an easy trick for removing sun tan with lemons and potatoes.
Remove potato "juice" and combine with a tablespoon of freshly squeezed lemon juice
Apply mixture liberally to suntanned areas
Leave on for approximately 45 minutes
Rinse well with cool water
Not only will this healthy combination fade the sun tan, but it will also act as a cleanser and brightener for your skin.
Milk Cream and Strawberries
Everyone knows strawberries are sweet and delicious but did you know that they can also act as a natural "bleach" to rid your skin of tan or other blemishes?
Crush a handful of strawberries to the pulp and add two tablespoons of milk cream.
Apply this paste to areas of skin with tan
Let set for 30 minutes and then rinse with cold water.
Another little-known fact is that if you eat strawberries daily, they will help your body treat blemishes and make skin healthy.
Sandalwood
Sandalwood has long been used to remove dead skin and impurities from the body. It has also been used to treat blisters as a soothing balm.
Use one tablespoon of sandalwood powder
Mix with coconut water to make a paste
Leave on affected skin for 20-25 minutes
Rinse with cool water
Oatmeal with Buttermilk
Oatmeal has long been recognized as a soothing agent to such things as poison ivy or chicken pox. Buttermilk, combined with oatmeal can also help you remove tans.
Mix 3 tablespoons of buttermilk with 2 ½ tablespoons of oatmeal
Apply the mixture with circular motions to any desired area
Leave for 20 minutes and rinse thoroughly
Not only is oatmeal a healthy choice for feeding our bodies, it also works magic on tans and other blemishes.
Cucumber, Rose Water, and Lemon Juice
For an invigorating skin treatment, try the mixture of cucumber extract with rose water and a lemon juice. This combination will not only remove tans but leave your skin feeling refreshed.
Combine one tablespoon of the extract with a teaspoon of rose water.
Next, add a tablespoon of natural lemon juice
Apply liberally to areas of concern and let sit for 15 minutes
Rinse with cold water and pat dry for best results
The cucumber and lemon juice will freshen your skin as the rose water soothes any irritation.
Papaya and Honey
Another natural way on how to remove sun tan from skin is with two amazing gifts from nature,
Use half of a cup of crushed (ripe) papaya with one tablespoon of organic honey
Apply this mixture to tanned area and leave for at least 30 minutes
Rinse with cold water
You will be surprised at the softness and brightness of your skin.
Orange Juice and Yogurt
The orange is one of nature's best gifts to fight aging and to treat skin. The fruit has been used for hundreds of years because of its Vitamin C.
Use one tablespoon of plain yogurt with two tablespoons of all natural orange juice
Spread this mixture everywhere you want to eliminate tan lines
Leave on at least 30 minutes to air dry
Rinse with cold water
Your skin will feel revitalized from this all natural remedy.
Saffron
This age old ingredient has been used to treat acne and other blemishes, but it also works to erase tans.
Soak a cup of saffron in milk cream overnight
Spread evenly over the desired area
Let the mixture sit for about 30 minutes
Rinse with warm water
Your tan lines will be gone and your skin will feel moisturized, as well.
Flour (wheat)
Once again, a century old ingredient provides the remedy for the removal of blemishes from your skin.
Combine lukewarm water with a few tablespoons of wheat flour
Apply the mixture to affected skin liberally
Wait 20 minutes
Rinse with cold water to leave skin bright.
Aloe Vera and Tomato
The aloe plant has long been known as a treatment for sunburn or other skin injuries. Combines with a couple of other elements, aloe vera can also remove tanning from the skin.
Find red lentil at your nearby grocery and soak approximately one tablespoon
Add three teaspoons of aloe vera and ½ cup of tomato juice
Spread this mixture over the desired area and let it stay for 30 minutes
Rinse completely with cold water
The aloe vera soothes your skin as the lentil and tomato extract naturally bleach it.
Orange Peel and Tumeric
Oranges are another fruit that has many uses to help you stay healthy. Combined with a couple of other ingredients-oranges can also remove tan lines from your skin.
Combine three tablespoons of gram flour with a dash of turmeric
Mix in a small amount of milk and rose water
Slowly add in crushed orange peel to the substance
Apply the paste to the desired location for 20 minutes
Rinse with cold water
You will find that this unusual mixture of ingredients works wonders for blemishes and tanned skin.
Plain Oatmeal
Oat grains have always been noted for healthy choices in our diet. Oatmeal also acts as a natural agent in skin treatment.
Use milk with oats to create a thick paste
Put this mixture liberally on affected area
Let stay for at least 30 minutes
Rinse with warm water
Even such as simple ingredient as oatmeal can provide benefits for your skin.
Fuller's Earth (Multani Mitter)
Another wonderful natural ingredient to remove tans is fuller's earth. Known for its ability to treat rashes and acne-this simple treatment works quickly.
Combine one teaspoon of aloe vera and rose water to fuller's earth.
Apply the mixture to the desired area for at least 30 minutes
Wash completely off with cold water
Fuller's earth can be found at most groceries or health food stores.
Tomato
Many people do not know the many uses of simple tomatoes for your skin. It can act as a sunscreen as well as remove unwanted tanning.
Mash half of a tomato into a thick paste and add water to dilute slightly
Apply liberally to problem areas
Let the paste stay for 20 minutes
Rinse with cold water
The inexpensive tomato provides many benefits for your skin.
Almonds
Almonds are a quick and effective way to remove tan lines or other blemishes
Crush ½ cup of almonds and let soak in milk cream overnight
Simply apply to areas of concern
Let stay for 30 minutes
Rinse well with cold water
This simple treatment, using almonds, helps to lighten the skin for a translucent glow.
Video Tips on how to remove sun tan
As you can see, there are many natural ways on how to remove sun tan . You don't have to go to expensive salons or seek expert help. With just some items from your pantry and a helpful guide, you can remove tans to show off fair and healthier skin. Although there are many chemical bleaches and other quick fixes on the market- lightening your skin with natural ingredients ensure you are using the healthiest option for your skin care regimen.