There is no doubt that the most enjoyable season is summer. However, the fun comes with the fear of sunburns, a condition that affects many people. Sunburns are not only experienced during summer, since they are caused by exposure to UV rays, regardless of the season. Sunrays are not easily avoidable, which makes sunburns a likely condition to many individuals. However, that should never worry you, as we have sampled the best natural home remedies for sunburn, which you can easily use at the comfort of your home, without having to visit the doctor.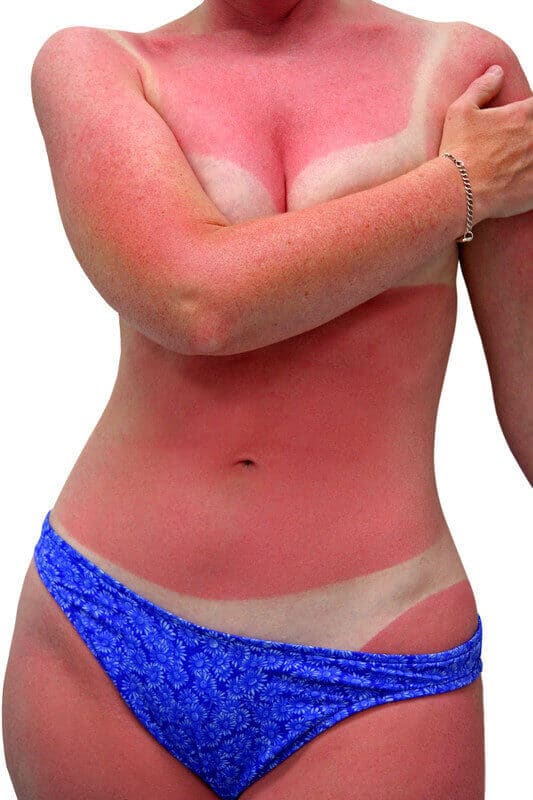 Top Ten

sunburn treatment

 

Aloe Vera
An Aloe Vera gel works well when elimination of sunburns is what you require. The cool plant extract sucks the redness and sting, which soothes your skin and makes it amazing.
Requirements:
 A thick and juicy part of an aloe Vera plant
Sufficient gel that will cover the burns
Directions:
Squeeze the gel out of the plant or cut the plant into small pieces that you can place on your burns.
Apply the plant extract on your burns and take some time before having a bath.
Note: Treatment of large burns may require additional gel, and a combination of a gel and a plant extract is also advisable.
Read: How to remove Sun tan instantly – Best Home remedies you need to try
Mint and Tea
Mint is a natural product that instantly soothes and cools everything it touches, sunburns included. On the other hand, green tea contains theobromine and tannic acid, which relieves pain and heals sunburns.
Requirements:
2 cups of fresh and cleaned mint leaves
1 cup of boiling water
4 green and fresh tea bags
A soft cloth or cotton pads
Directions:
 Add a cup of boiling water to tea and mint and put them in a pan.
Cover the pan with a lead and let the concoction stay for over sixty minutes to obtain the best extracts.
Squeeze the mixture and let it cool for around thirty minutes.
Apply the extract using a soft cloth or a cotton pad on all the skin parts that have been affected by the burns.
Note: Black tea may be used as a substitute for green tea, since both contain 'tannis.'
Vinegar
Vinegar is a product that is used by many households all over the world. However, few people know that it works magic with the treatment of burned tissues and sunburns. For the best results, it is advisable to use unfiltered and pure apple vinegar, preferably after a cool shower.
Requirements: 
1 cup of 'apple cider vinegar.'
A big spray bottle
A soft cloth or some cotton balls.
Directions:
Take a warm bath
Fill the spray bottle with the apple cider vinegar and sprinkle on the burns, or you can choose to apply the same with cotton balls.
Let the concoction dry on your skin and avoid taking a shower for some hours after application.
 Read:
Drink a Lot of Water
A 'Sunburn' basically means that your skin has been burned, and has therefore been dried. Sunburns result in dehydration, and are a product of skin dehydration as well. Water is therefore very important in healing sunburns and it fastens up the skin recovery process.
Cool, Compressed Milk
Did you know that one of the siplest and quick way of treating sunburns is by using a cool milk compress? Low temperatures in the milk eases the heat as it creates a protein layer to get your skin protected, as it initiates the healing process.
Baking Soda
Baking Soda contains a silky and cool texture that naturally soothes your sunburns. The ingredient is readily available in many households and works magic in the elimination of sunburns.
Requirements:
Baking Soda or Cornstarch
Icy Water
Directions:
Add cold water to Baking Soda/Cornstarch until a paste is created.
Carefully smear the paste o the burns until all the areas are covered.
Take a warm shower after 2-3 hours.
Wash Sunburns with Witch Hazel
Witch Hazel is famous with healing maladies and other ailments. It is however important to note that only the twigs, bark and leaves of the plant are used for medicinal purposes. The parts contain a chemical known as 'tannins', which reduces swelling, sunburns wards off bacteria and repairs damaged skin upon application.
Requirements:
4 tablespoons of Witch Hazel
A soft cloth or some cotton balls
Directions:
 Pour Witch Hazel into a big bowl and soak a soft cloth or some cotton balls.
Apply the paste on all the burns and reapply at regular intervals.
Bathe with the Quaker Guy (Oats)
It sounds absurd when I say 'bathe with the quaker guy', or doesn't it? However, what I mean is that you should add some oatmeal to the bath. Oats contain some polysaccharides that effectively coat and heal the skin, as the water cools the burns down and ensures that the skin remains moist and hydrated.
Requirements:
3 cups of rolled oats, raw.
A big tube sock
Directions:
Fill a tube with raw oatmeal and seal the top
Run a bath filled with tepid water and toss the sock in, letting it soak for some minutes before you enter the tub.
Squeeze the oat out of the tube repeatedly, which will make your skin feel slick.
Air dry or use a towel to pat the body until you are totally dry.
l Note: Don't linger for so long to prevent your skin from drying a lot.
Cucumber
A cucumber is used by many of us to make delicious diets in the kitchen. However, the same is a magical remedy in the elimination of sunburns. A cucumber offers instant relief to your scorched skin. Cucumbers contain analgesic and antioxidant properties that facilitate healing and prevent discomfort.
Requirements:
2-3 fresh cucumbers
A knife or blade
Directions:
 Slice up the cucumber and place the pieces on the burned skin
Flip the slices whenever one side heats up.
Alternatively, blend the cucumbers to obtain a paste, which you can blend with cornstarch or Aloe Vera to make it thicker.
Potato Paste
Potatoes are an incredible pain reliever and works well on the minor skin irritations, sunburns, bites, burns and scratches. Potato juice or slices work in a comparable way, but it is advisable to try both.
Requirements:
3 potatoes
Knife, grater or blender
Facial tissue, cotton balls, gauze or cotton pads.
Directions
Wash the potatoes, pill them and blend to produce a fine paste.
Pour the mixture in a bowl and use cotton balls to apply the same on the sunburns.
Let the paste stay on the skin for 2-3 hours, after which you can take a warm bath.
Best Home remedies for sunburn video
It may be scary, but with the above home remedies for sunburn , the same can be treated at home, in a natural way and at a very minimal cost. Next time you have sunburns, try any of the remedies above and you will get your amazing skin back.