What is cortisol weight loss pills ?If you are looking to lose weight, you are sure to find a great many options. Exercise, they say. But then they also tell you that to really lose weight you need to sweat hours at the gym each day, and worse, hire your own personal trainer. You don't want to spend so much, do you Then Cortisol Weight Loss Pills might be a good option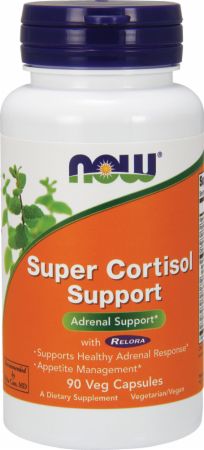 Cortisol has been related with weight gain, so taking cortisol blockers should help you lose weight- this is how cortisol weight loss pills are said to work.
But is it really as simple as it sounds? Does Cortisol weight loss pills really make you shed those extra pounds?
What should you know about Cortisol Weight Loss Pills?
We will find out in our Cortisol weight loss pills review and also let you know about the ingredients. We also have dug up some scientific studies on the subject so that you don't have to go by false claims.
The truth shall be out soon!
A Brief Take on Cortisol
You have to know a bit about cortisol to understand how it works. Cortisol is also known as the stress hormone and produced by the adrenal glands when you face a situation of mental or physical stress. It is also released when your are feeling anxious and during exercise.
Cortisol increase your energy levels by boosting the levels of glucose in your bloodstream. The purpose of cortisol is to help you sail through stressful situations, whether mental or physical.
The production of cortisol stops as the stress levels go down. But if you are in constant stress, your cortisol levels will be on all time high. You can also have high amount of cortisol because of illness or medication.
You are likely to gain weight when you have chronic amounts of cortisol in your bloodstream. Cortisol weight loss pills block this cortisol to help you reduce weight.
Ingredients of Cortisol Weight Loss Pills
The main ingredient of Cortisol weight loss pills is Relora. It is the substance which helps in blocking the cortisol produced by your body.
Relora comes from a patented formula of extracts of two plants- Phellodendron amurense and Magnolia officinalis. Both the plants are known to have anti-anxiety properties and have featured in many clinical studies related to weight loss.
One of the first studies conducted in this field consisted of a small sample of premenopausal women who were given Relora when they felt stressed out. The other group were given a placebo and the results were monitored for six weeks. The group which has received the placebo gained 3 pounds while the group receiving Relora didn't gain any weight.
International research has also been conducted to find the relationship between Magnolia officinalis, the ingredient of Relora, and weight loss. The study involved multiple groups of mice who were given a high fat diet.
One of the groups received honokiol, the active ingredient of Magnolia officinalis. The second group was given an extract of the same plant while the third group was put on placebo. The results were then released on the Oxidative Medicine and Cellular Longevity in 2014.
It showed that both the groups receiving the plant extracts gained less weight than the mice in the placebo group.
Both the studies showed a positive relationship between cortisol blockers and weight loss. But the results were not significant enough to establish the efficiency of cortisol in losing weight.
Cortisol weight loss pills can help you shed the extra pounds if combined with appropriate diet and exercise. But the difference may not be enough to make you feel satisfied.
Pros
Does not contain any chemical or controversial ingredient
Made from natural plant extracts
Cons
Clinical studies doesn't prove its efficiency
May not produce significant results